Teaching Children to Communicate with Confidence
CPD accredited
Communicating with Confidence is an art and can be learnt at any age.
If you can start to learn as a child then you will find that your confidence to communicate will flourish and grow.
It is a life skill that can help you in so many situations from being a child to an adult - a few examples are that it can help with communicating with family and friends, speaking confidently in social situations, public speaking, and in school and work presentations and interviews
This course is aimed at children aged 8 and over, and parental supervision is advised, which will also support the development of confidence in communication within the parent-child relationship too!
What Will I Learn?
1. How to present with confidence in school and college
2. How to speak in a variety of situations including university and job interviews
3. How body language and can help you feel more confident
4. How to develop your own confidence to get up and speak in public
Requirements...
Pen & Notebook
Long Mirror
Phone or Video to record yourself
Description...
Communicating with Confidence is an essential skill for life and if you can start to learn this skill as a child then the journey of education with communication at the core will be so much easier. Just imagine that every time you get up to speak in class, college or university that everyone is looking at you saying "wow", I wish that I could be so confident and speak like that. Or even asking themselves "how can they be so confident and not nervous?"
I bet you would love to be able to just get up, say what you want and get what you want or get the decision you want because you have these key skills!In this Teaching Children to Communicate with Confidence online course, you will get the opportunity to learn the following:
The importance of Communicating with Confidence
Top tips for giving a presentation
Things to do and not to do
The use of body language
The need for practice
How to practice your presentation on video
How to make teachers, parents and fellow students be impressed by your communication skills
This course is delivered through video learning, activities for you to do and a general understanding of some theory. It will be important that you watch the videos a few times, do the activities and make notes in a way that works for you to remember. You will have the opportunity to do lots of practicing using a mobile phone and a long mirror. Communicating with Confidence is relevant for Presentations, Speeches, Seminars, Workshops, and Interviews. It will help you to develop a much needed skill for life.

Communicating with Confidence is about you and how you behave and produce the spoken word. It really is important that you do practice, practice and do some more practice. Each time you practice you will only get better. Learning this skill is like learning to ride a horse. You may struggle initially and it may just seem too hard but the more you practice, get your coordination right, get your posture sorted, know how to use your voice and increase your confidence, slowly but surely it will feel natural.
There will be a number of exercises to do. Some will be about you and your life journey, another maybe a topic you like or a topic you do not like, so be prepared. There is no fixed time for how long this course will take. Work at a pace that suits you. The longest and hardest parts are preparing your content, getting ready to video yourself, doing the video, watching back, writing down what went well and what could have been done better and then doing it again.
Don't delay and start your course today…
Smile for the camera and enjoy as you learn. See you on the other side. Sonal Dave is a Public Speaking Coach, a Lady Toastmaster with The English Toastmasters Association, a Celebrant with The Celebrant Directory, an Actress and a member of Equity and Spotlight, a Singer, does Voluntary Work for Children's Charities and is a Magistrate.
What are others saying about Sonal...
"Given that Communicating Confidently can be quite a nerve wracking experience, Sonal created a very engaging and safe space to be ourselves, enabling us to let go of some of our fears. The exercises were fun and helpful to break the ice. Also lots of opportunity to network" Shelley T.
"I was very impressed with Sonal. She exceeded my high expectations. Very Knowledgeable, passionate and clear. I loved her enthusiasm and the way she delivered the content making it sound fresh and exciting" Katrina L.
Who this course is for...
This course is for children from aged 8, teenagers and young adults who would like to increase their confidence with communicating with others, and with speaking in public situations.
To get the most from this course you should do the following...
1. Follow the course in the order as each section, activity and video will build on developing your skills
2. Make sure you continue to make notes all the time and review the notes as you go along
3. If you feel you could do a section better or want to try it again then please do. The more you do it the easier it becomes and you will get more confident.
4. If the course asks you to stand in front of a mirror or video as an exercise then please do this as it is a very important part of developing your skills to accept how you look and sound.
5. When you get given an opportunity to speak or present, do not say no or shy away. Remember what you learnt in the course and go and do it.
6. If you are struggling and need some help then please email me at [email protected] and I will arrange a time to speak to you and help you through. We can do this on the phone or on skype
7. Remember you are not alone. Research shows that 3 out of 4 people fear Public Speaking. If you are doing this course, you will stand out from the crowd.

Your Instructor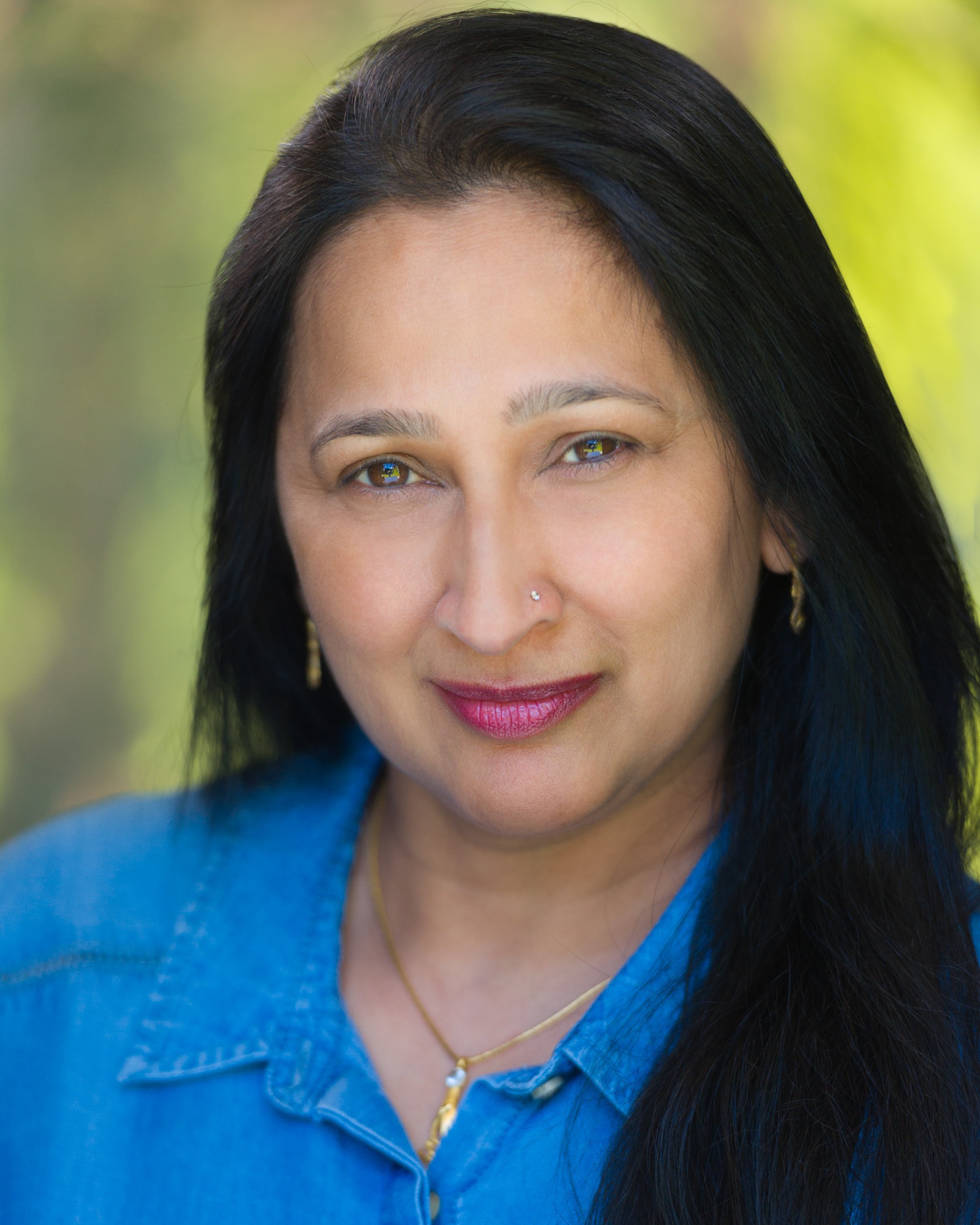 Do you want to make an impact when speaking in public on stage, at team meetings, at networking events, community events and so much more?
Through my workshops I will give you tips on how to deliver talks and presentations that really make a difference. Share my years of experience from being on stage, tv and work.
I can work with you to build your confidence and remove the fear, showing you that you can be a great speaker.
I have a variety of coaching packages so you can choose what suits you. I am Sonal Dave and I am one of the top Asian female Toastmasters and celebrants in the UK. I am passionate about my art. I call it art as storytelling and creating visionary environments is art. It's a way of making dreams come true.
For many years I have been arranging top corporate, luxury wedding and community events through the UK and abroad as a celebrant or in the role of host or Master of Ceremonies. My work is renowned for its high end, luxury feel, I stop at nothing to ensure every step of my work is carefully considered and for this, I am highly sought after.
I believe in being inclusive and pioneering equality and diversity in all that I do. In 2004 I became a Magistrate and now sit on the NW London bench. I truly believe in giving back to the community and this is one way of working towards this goal.
I have led an exciting and varied career with extensive experience as a Civil Servant, philanthropist and Magistrate. Now I bring my passions together as one of the first Asian Female Toastmasters and Celebrants in the UK.
I pride myself on being able to create exceptional and comprehensive occasions that will ensure that my partnership with you is not just for one event. I can conduct ceremonies and events in English, Gujarati and basic Hindi.

Frequently Asked Questions
When does the course start and finish?
The course starts now and never ends! It is a completely self-paced online course - you decide when you start and when you finish.
How long do I have access to the course?
How does lifetime access sound? After enrolling, you have unlimited access to this course for as long as you like - across any and all devices you own.
What if I am unhappy with the course?
We would never want you to be unhappy! If you are unsatisfied with your purchase, contact us in the first 30 days and we will give you a full refund.
Text Copyrights © Sonal Dave, Image Copyrights © Sonal Dave, Video Copyrights © Sonal Dave
Moral rights asserted.
All rights reserved. No part of this course publication may be reproduced, stored in or introduced into a retrieval system, or transmitted in any form, or by any means (electronic, mechanical, photocopying, recording or otherwise) without prior written permission of the course publisher.
Any person who does any unauthorised act in relation to this course publication may be liable to criminal prosecution and civil claims for damages.
v1.1 18.09.2020